Today's topic is something that I have been extremely interested in because I have several properties but they are all long-term leases. It is interesting because while it may be nice to get those long-term leases, there are so many more avenues to make more wealth out of the assets that you acquire in the real estate space with the revolution of short-term investment properties.
I am excited about this because I have Brandon Telesmanic who is the owner of BLT Enterprises and an expert in setting people up with short-term property investment. His great amount of experience with this particular subject is exactly the reason why I wanted to get him on Freedom In Five Minutes.
About Brandon Telesmanic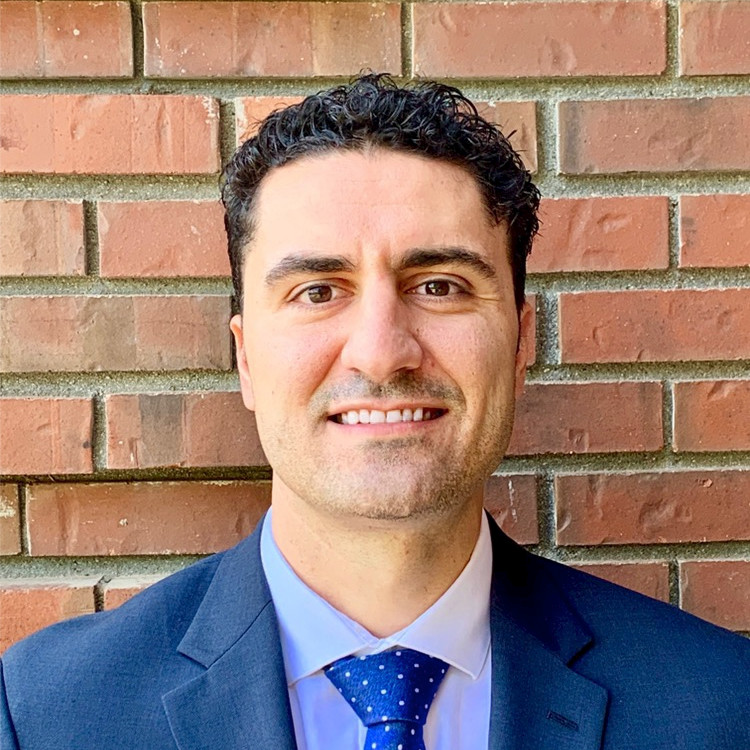 Brandon Telesmanic graduated from physical therapy school when at twenty-five and lived down in Southern California — right on the beach at Newport.
He was working a few different jobs, hustling and making good money. But after living there for a few years, it became very clear to him that he was not going to be able to ever afford one of those homes that he was renting on the beach.
So, Brandon made the decision to move back to the Central Valley where he is originally from — in Fresno. He was motivated because he wanted to own a house and to start investing the money instead of spending it on rent.
Brandon's family owns a therapy business in the Central Valley and he wanted to be part of it. For a time, everything worked itself out.
Although leaving behind a lot of friends was definitely the hardest part, Brandon returned to Fresno and was able to buy a single-family home at a very good time at the end of the market crash in 2011.
Overview & Episode Content
Starting a Business Against "Popular" Opinion

Organization is Crucial to Scaling a Business

How to Make Wealth in Central Valley

What are the Pros and Cons Between Long-Term and Short-Term Rentals?

Boost Your Wealth by Putting a Quality Home Out in the Market

Are High-Ticket Customers Key to Building Wealth?

Brandon's 3 Criteria for Real Estate Investment and Boosting Your Wealth

Take Pride in Your Product or Service and Build Long-Term Success and Wealth
Starting a Business Against "Popular" Opinion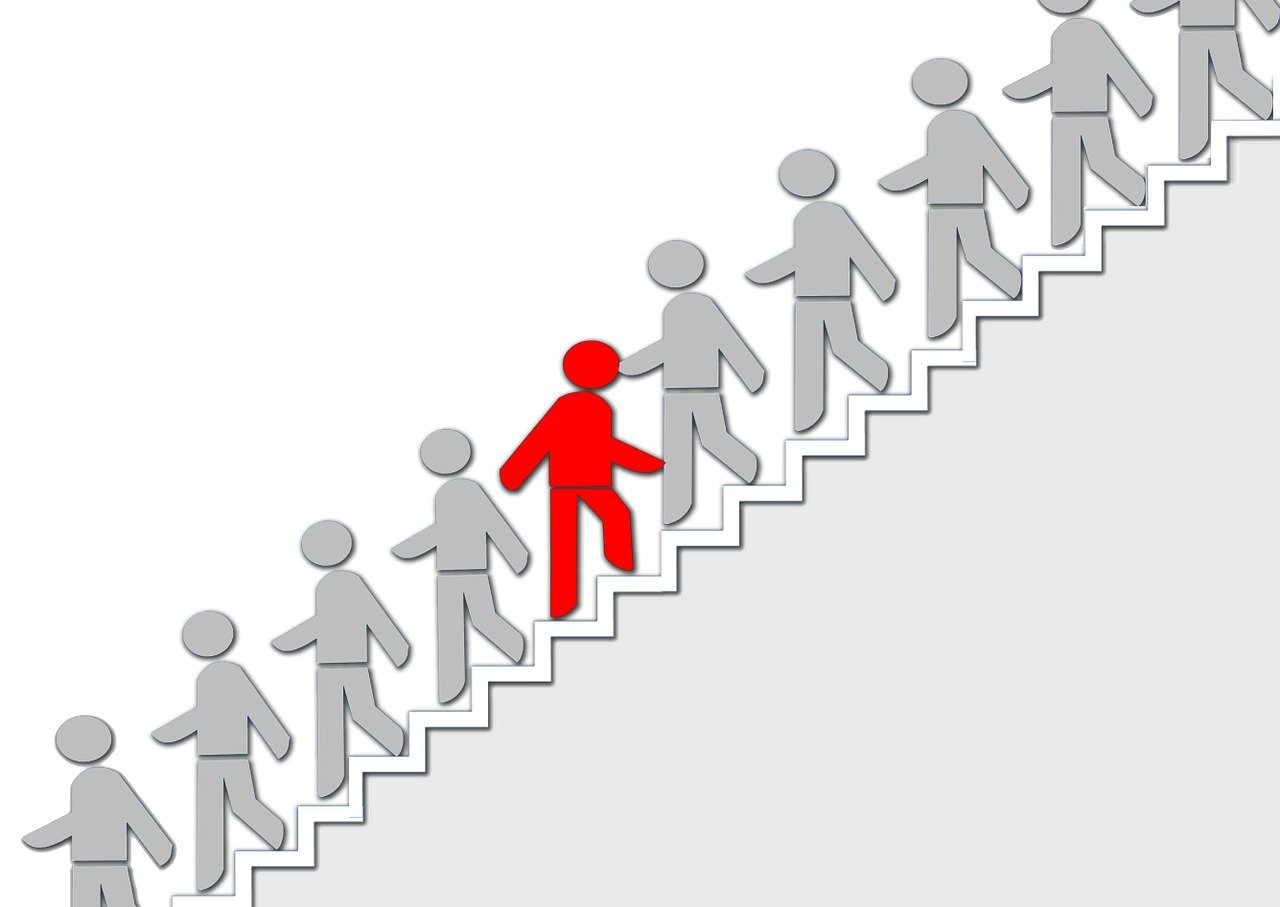 "I had started working in the family business and things were going pretty well. Later on, I was able to rent out the extra rooms in my house and pay off my mortgage. I did that for a few years and I was pretty happy with what I did," recalled Brandon as he soon realized that he was getting a little bit older when his roommates started moving out.
Brandon was not really spending a lot of time at the house, "Looking back, it felt like I was spending about 10% of my time at home. It was then that I realized I was paying so much for the mortgage of this house yet I am underutilizing it."
He needed to find a way so that the house was making money.
The idea was to move out and rent it out for $16,000 a month. At that time, there was a lot of news about Airbnb's — mainly in big cities — something that was definitely not yet in Fresno.
Brandon did his research extensively and spoke with different folks in the Bay Area.
Most of the people he had spoken to said, "Who the hell is going to come to Fresno? That doesn't really make much sense. Maybe you should just get an apartment and rent out your house. That way, you can make a little bit of money."
And despite what most people had to say, Brandon ultimately decided to put up his home as a short-term rental.
Organization is Crucial to Scaling a Business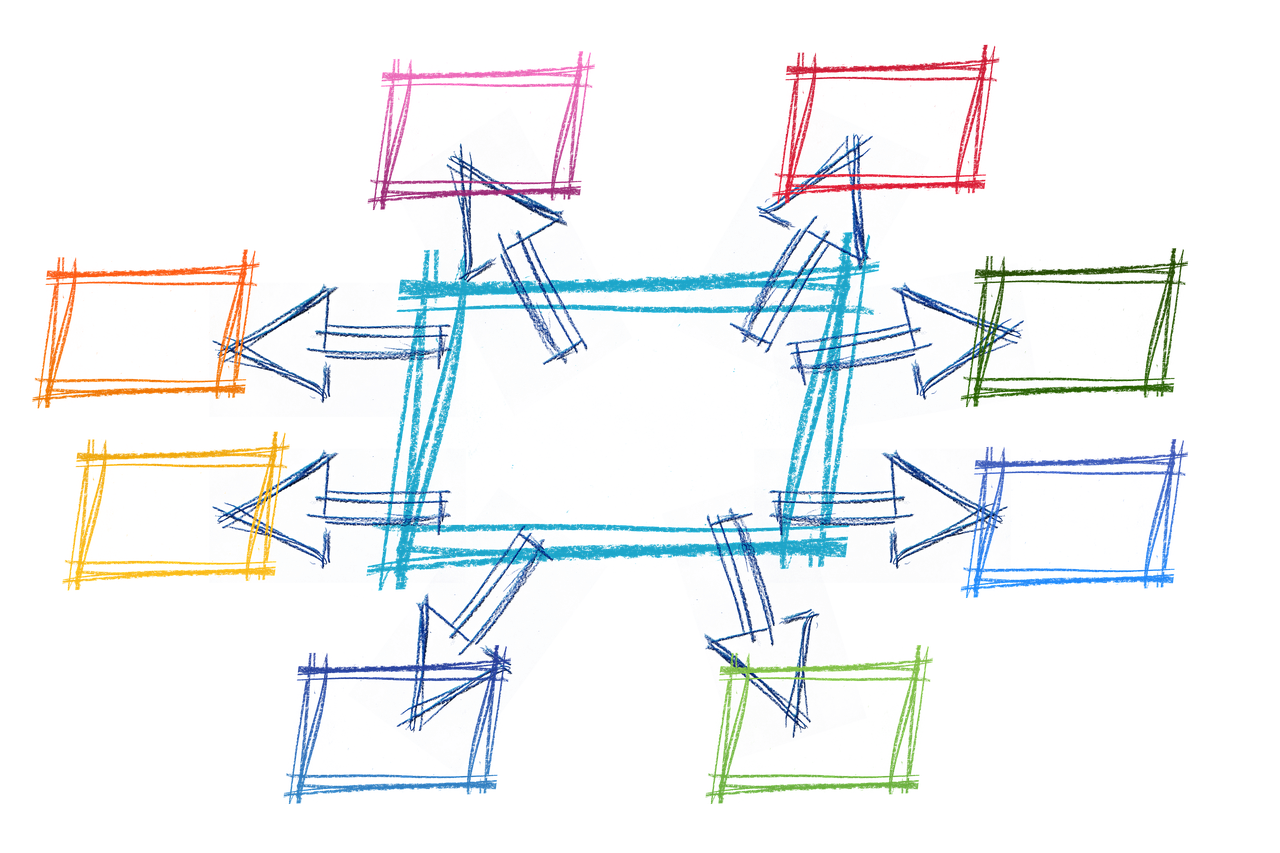 Brandon's original goal was to make a few hundred dollars from those who would be living part-time in his home. That would help him off-set his mortgage payments.
This was approximately six years ago.
Lo and behold, the place started getting booked up. It was not just one or two bookings. Regardless of what people thought in Fresno, it was very evident that there was a demand for Brandon's short-term rental home.
The people who were renting that home short-term were not from Fresno. They were people from L.A., or San Francisco, or people from out of the state. Sometimes the people who rented were from out of the country!
Because there was so much demand, Brandon was able to put more money in the house and improve it, "I responded well to people's feedback and that was the basis of the business. From there, I was able to continue reinvesting the money I was making from one short-term rental. I continued to remodel the home and also continued to rent it out."
Then, Brandon got married and his wife was able to bring in a good income. She brought valuable things to the table — a serious amount of organization and they were able to scale up.
Now, Brandon and his wife have five short-term rentals with a team helping them out.
How to Make Wealth in Central Valley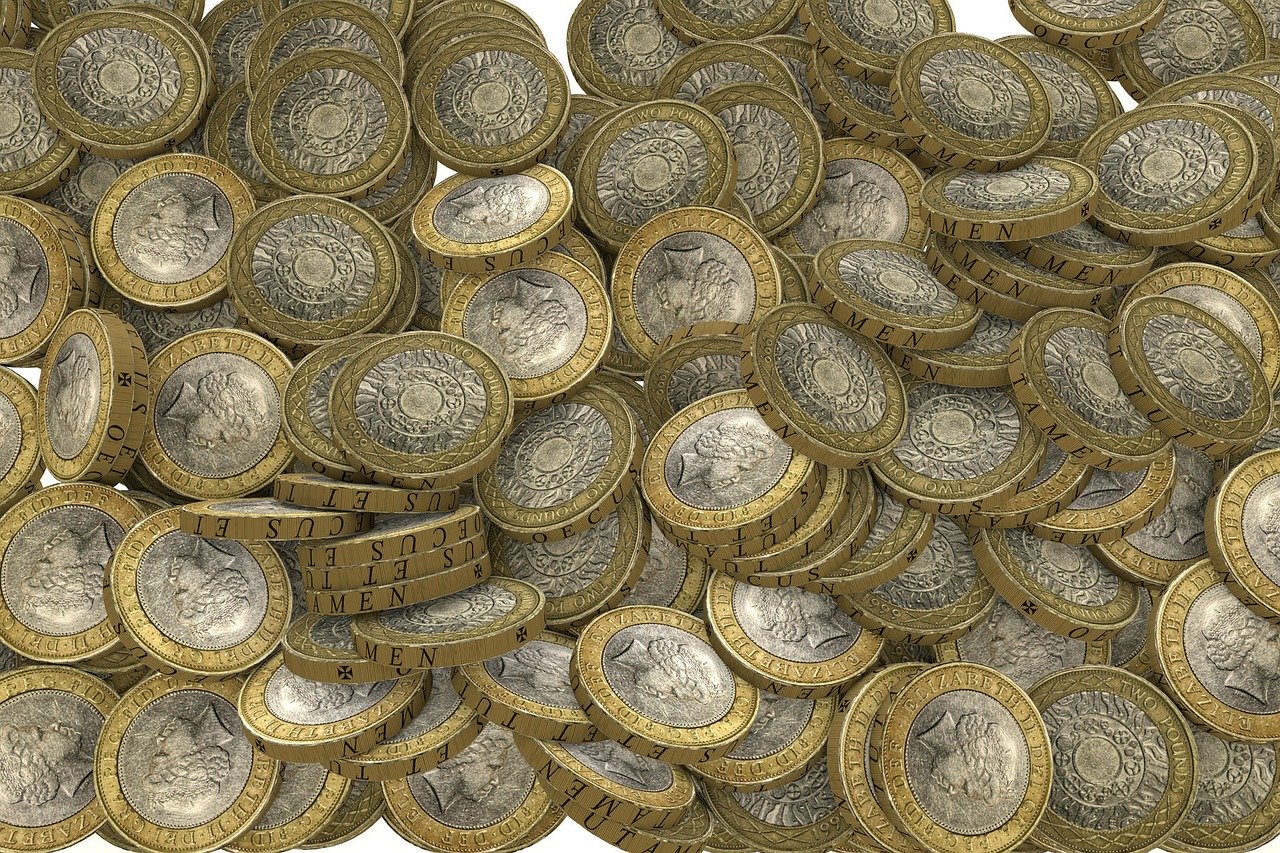 There is a big misconception that no one comes to Fresno or that people only utilize short-term rentals when they are going on vacation.
People ask the question, "Who comes to Fresno?"
The answer? Paying customers!
Brandon says, "Fresno has a lot of hotels. They are not the nicest hotels but they are getting booked and they are getting business. So if a town has a hotel, then most likely, a short-term rental will work on some level."
People travel often to visit family, attend weddings, birthdays, or any fun event. The short-term rental is far more viable than renting a hotel for short stays.
"I don't even think we have suites that could be rented out in Fresno. Short-term rentals are becoming great alternatives," according to Brandon.
In addition to that, there is a fair amount of development in the Central Valley. There are workers that are regularly coming to the Valley and need places to stay.
So, these workers make great guests from Mondays through Thursdays. You would get every weekend booked and you would be able to put the rate insanely high on the weekends. But, who would be staying there from Monday to Thursday?
Those days would be hard to fill especially during the offseason. That is how short-term rentals can make pretty good business in places like Fresno, Visalia, or Merced.
What are the Pros and Cons Between Long-Term and Short-Term Rentals?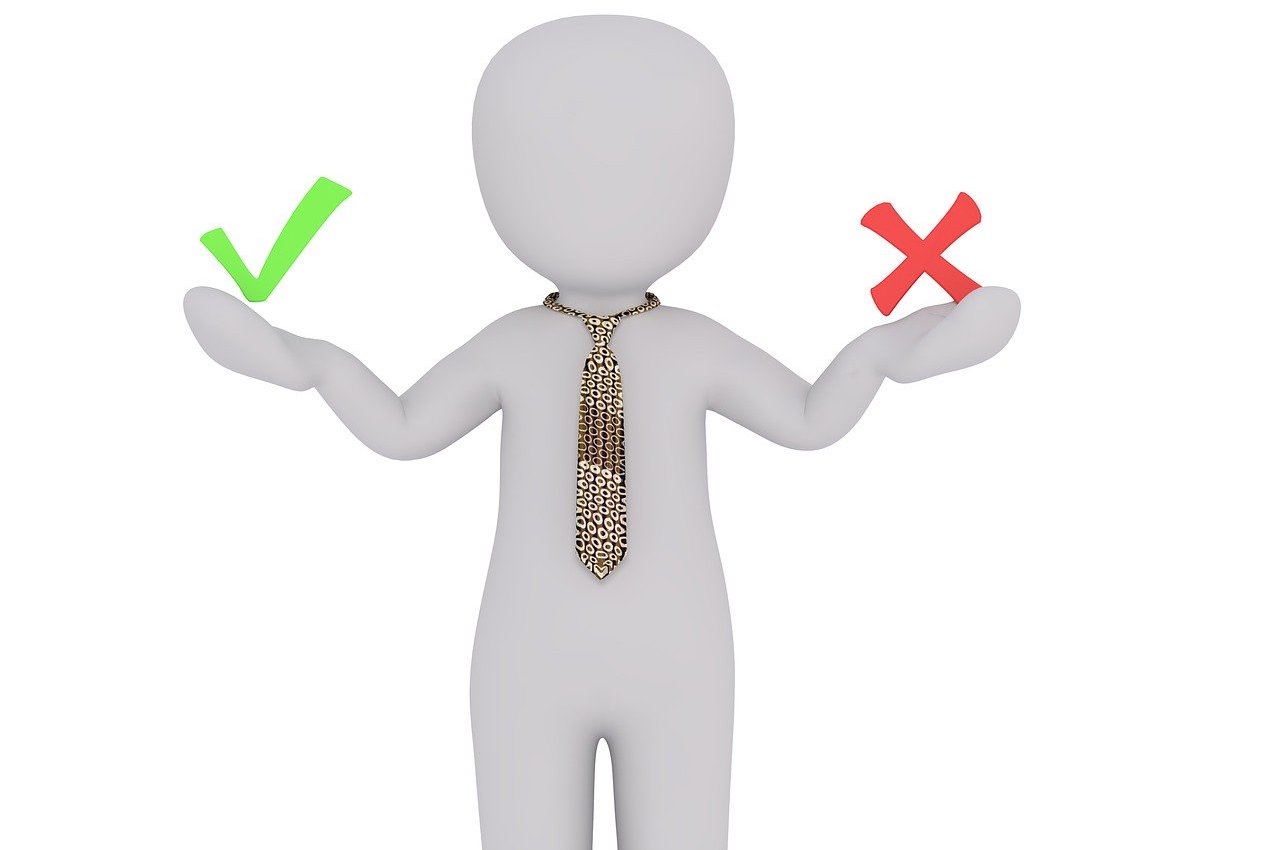 How does one compare the typical long-term rental with short-term rentals?
What are the pros and cons of each one? And would short-term rentals beat out long term rentals in the long run?
It really depends on what the specific goals are. If the goal is to maximize profits then, no question, people can make a lot more money as a short-term rental.
However, there is also a difference between passive and active investment.
A long-term rental is going to be more passive. There is going to be some work up front in finding a tenant and preparing the home each time you have a turn-over. And then, you sit back and either manage it yourself or have a team manage it for you. Either way, it should not be too labor-intensive.
There are lots of potential issues with tenants that do not pay rent. The rental rights and eviction, among other things, can be a major headache as well.
"I only do short-term rentals, and these rentals are done in thirty-day increments. By doing that, the tenant would not have any rental rights," reveals Brandon.
This is very important because owners can avoid having any squatters on their property. Also, if the tenants damage any part of the property, the owner can kick them out and that is well within their rights as the homeowner. Owners can do that if tenants do not abide by the rules.
Boost Your Wealth by Putting a Quality Home Out in the Market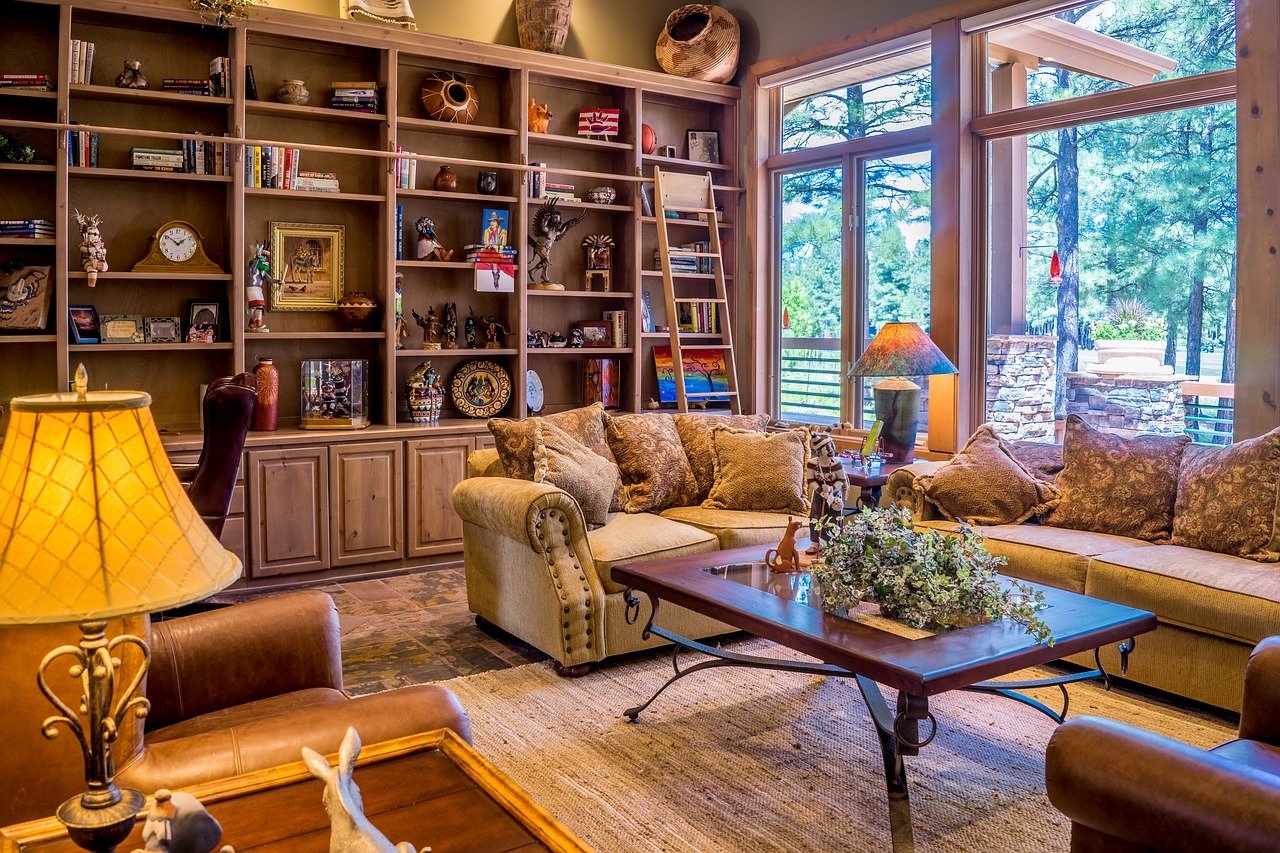 With the short-term rentals, the homeowner has to remember that they are in the customer service business. It is like running a luxury hotel, in Brandon's opinion.
The guests are clients that come in and the goal is to make these clients happy with their accommodation.
This means different things for each person and the owner would have to put a lot of time, money, and effort into setting up the property appropriately.
And then, the most important thing is regularly maintaining the home. Hire your own crew to help you, clean, run, and maintain these homes efficiently so that you have happy customers that are going to leave positive reviews.
In Brandon's years of experience running a short-term rental business, he has observed, "As a long-term rental, you are not getting any reviews on your property. There is no site that I know of that is going to review single-family homes for long-term rentals. Maybe on larger apartment complexes, possibly."
With a short-term rental business, owners have to constantly make adjustments and do everything they can to keep the customers happy. This is important in maintaining the owner's reviews up. That is how owners are going to generate more business — through people seeing positive reviews and knowing that this home is a quality place to stay in.
Are High-Ticket Customers Key to Building Wealth?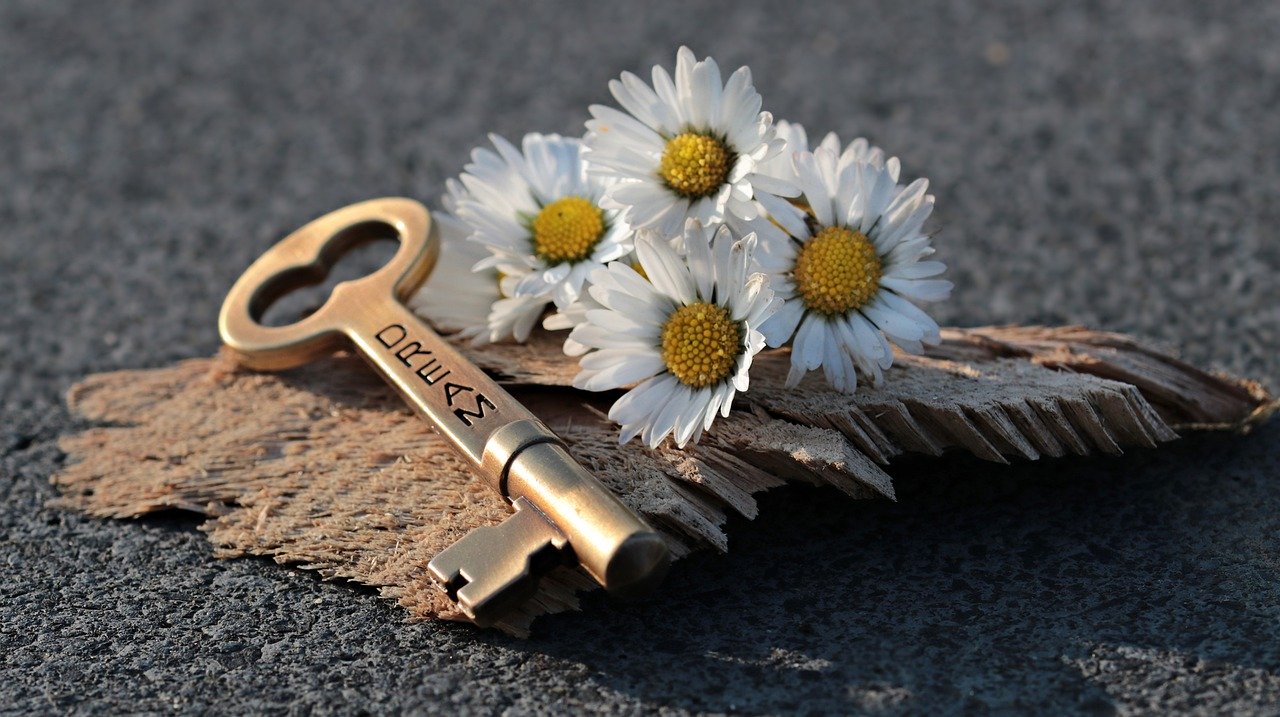 The quality of homes in all the short-term rental websites has gone up over the past 3 years. Airbnb has different levels now. There is Airbnb Plus and Airbnb Luxe. And these homes are under strict criteria of guidelines that they have to adhere to in order to achieve such status.
Before, the highest level would be something that is generated more so by reviews and less so on the actual criteria of the home.
Now, they have a ton of new ways to differentiate these homes and people have increasingly high expectations! Renters expect a high level of cleanliness and service.
Brandon says, "I think there are a lot of people that probably would not have been open to the idea of a short-term rental 4 years ago that are coming over and really want luxury accommodations."
For sure, more customers mean more business. And high-ticket customers could take you closer to building the wealth you dream of. It is a good thing.
But remember, these types of high-ticket customers are probably more difficult to have as guests. Either way, you have to do your best, as the homeowner, to accommodate everyone and to have a high level of service across the board.
Brandon's 3 Criteria for Real Estate Investment and Boosting Your Wealth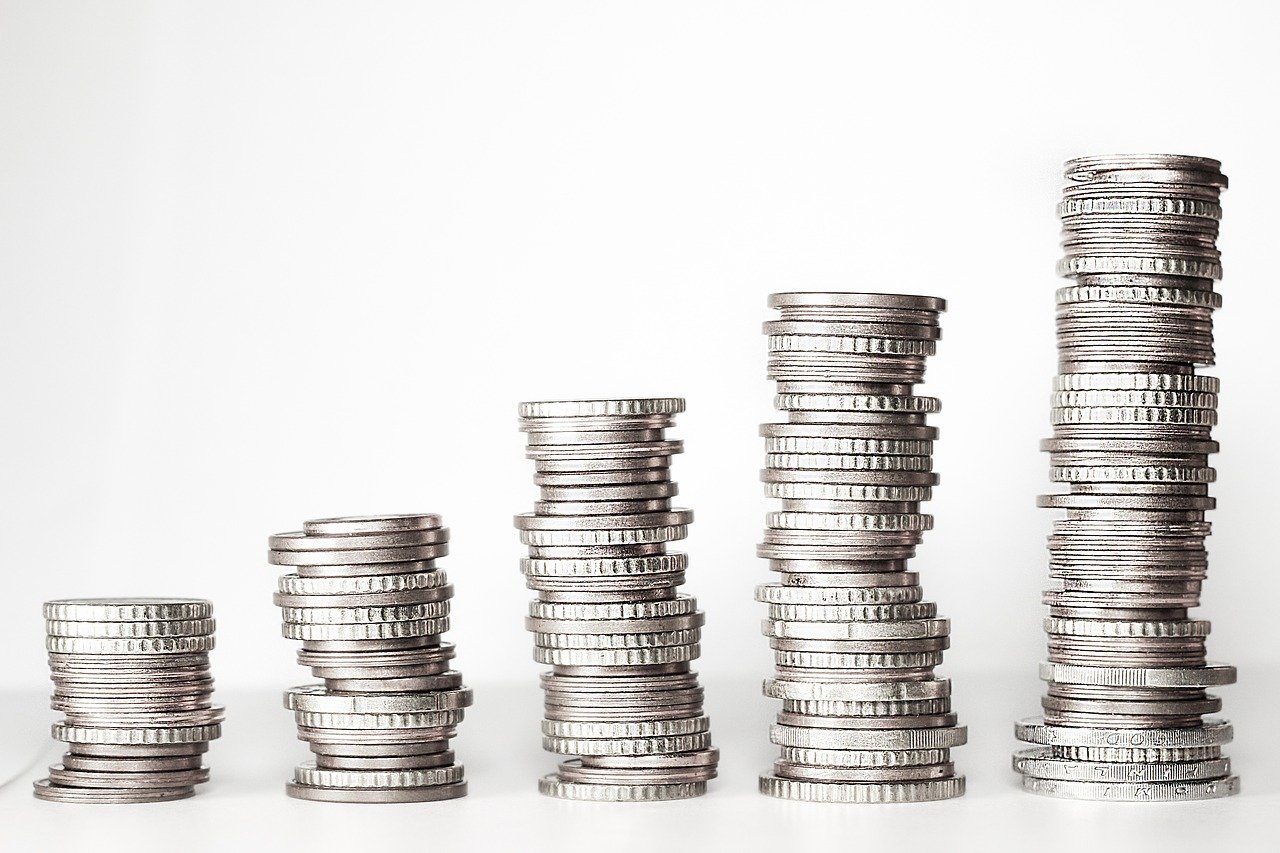 For those who want to get started with the short-term rental and already have the capital to invest in it, here is how you can start and the roadblocks to expect.
First, make the commitment for the time. Not only must you have the capital to be able to put in a downpayment on the investment property. You must also be able to put a significant amount of money into remodeling that property. 
Maybe you could buy a property that already has undergone some remodeling or already looks nice, to begin with, and you simply furnish it. And then, buy all the things that you need to run the Airbnb — like the linens and cleaning supplies.
Next, the biggest roadblock you will face is finding the correct property.
Today, the market is pretty high for Brandon, "It would be hard to find a property right now that would make sense under my criteria for something I would buy. The Fresno market is fairly saturated but if you look around the Central Valley area, like Visalia, Merced, and Bakersfield that do not have a huge number of short-term rentals but most likely there is a need in the area. That would be the market I would look at."
Brandon's criteria involved looking at the purchase price of a property.
The purchase price needed to make sense as a short-term rental that allows for making good profits.
Next, it needed to make sense as a long-term rental that allows for making at least $200 a month.
And last, it would need to make sense as a flip.
"If I wanted to completely get out of it altogether, I could sell the house and make a profit off of it," says Brandon.
Take Pride in Your Product or Service and Build Long-Term Success and Wealth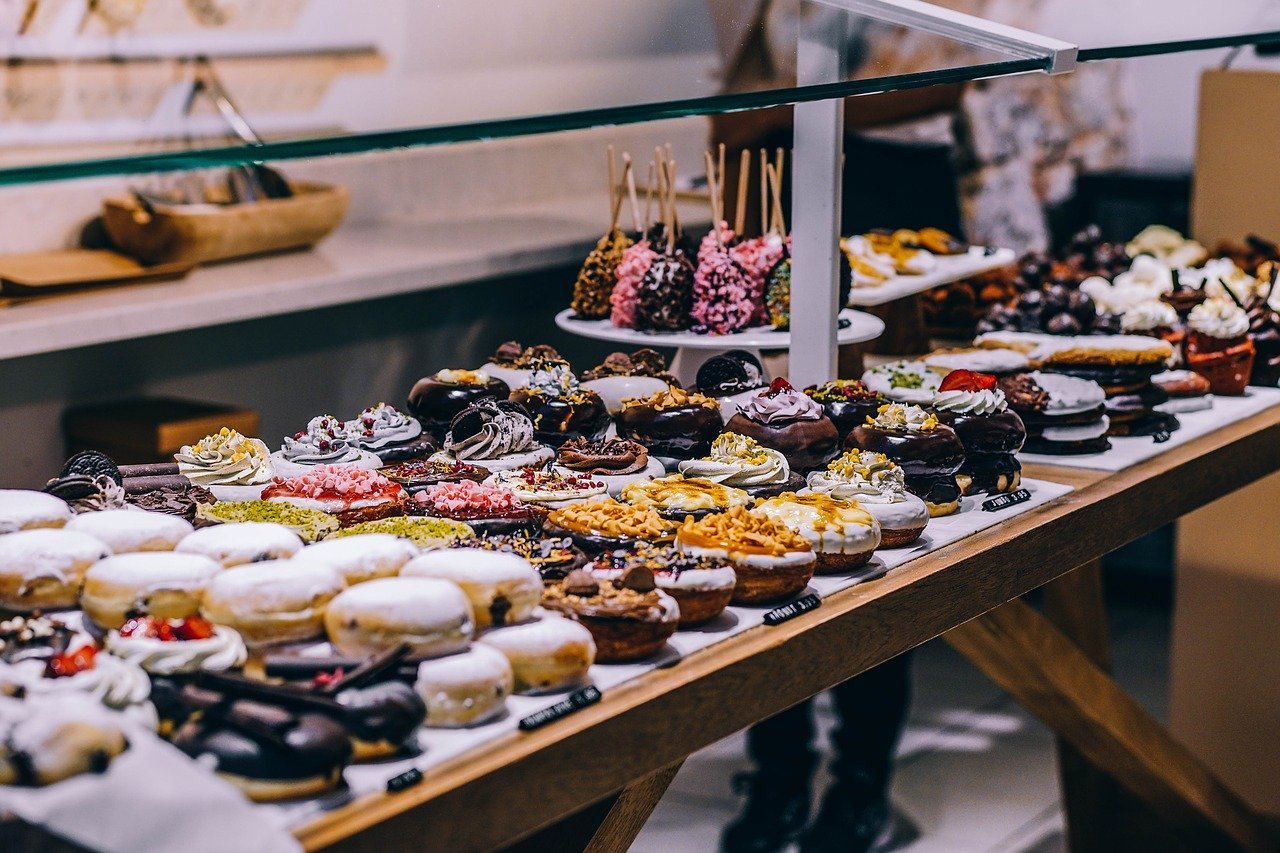 Brandon's Five Minute Mindset Shift is believing in the product that is being put out there in the market — as opposed to putting as little money as possible in something. All while trying to get as much out of it and to do as little effort to see if it works.
Well, that may work to a certain degree. However, at some point, you have to believe in your ideas and invest the capital, the time, and ultimately be proud of what you put out there.
Get out of the mindset of trying to do something quickly and get paid quickly. Rather than having that mindset, keep the long-term goals in mind and avoid the get-rich-quick type of business.
That is how you are going to get long-term success and be able to really have pride in the product that you put out there. In the long-term, you build wealth and stability overall.
Looking back to when he was working as a physical therapist, Brandon recalls, "I felt like when I was just trying to work as many hours as I can and try to make as big of a paycheck as I can."
The big shift for Brandon in his business was that he did not want a huge amount of hours.  He was working to be directly correlated to his income."
So, with this type of business, it has always been about doing things the right way, setting it up appropriately, and building the business and allowing it to scale.
Once the business scaled up, Brandon was able to realize some of the larger profits and really start building wealth. 
Today, Brandon and his family are at the point where they are able to transition careers from managing this business to getting involved with commercial real estate and still do a little bit of physical therapy here and there.
But the best thing is being untied to that hourly income.
Conclusion
Short-term investment properties are something that is going to pave the way for the future. And Brandon is on top of it already. I am excited for anybody who starts working with him.
We are only seeing the beginning of these types of short-term rental opportunities and I believe that within the next decade or two, it is going to be a common thing and people are going to be essentially kicking themselves for not moving into this particular direction.
Resources and Links
Visit Brandon's LinkedIn so you can reach out and work directly with him to save yourself a  lot of trouble especially when it comes to building out the systems required for short-term rental success — not just getting the property itself.
This is the end of this episode but not the end of the podcast. If you want to listen to more episodes, make sure you subscribe to Apple Podcasts, and other major podcasting platforms.
Also, visit FreedomInFiveMinutes.com if you want a Virtual Systems Architect that will take what you are doing right now and start scaling your business in as little as five minutes a day.
Do that and I will see you in the next Freedom In Five Minutes episode!